Photos taken with the Tokina 35mm f2.8 Wide-Auto
I picked up the Tokina 35mm f2.8 Wide-Auto lens a few years ago at a flea market. I can't remember quite what I paid for it, but it wasn't the cheapest lens I have managed to find, however it was in excellent condition, complete with original case. It has a Yashica/Contax mount so I had to invest in an adapter for it to fit my Panasonic G5 Micro Four Thirds camera but it was worth it as this lens can produce some lovely photos.
This is another lens that I will put for sale on Etsy. It's not that I don't like using it, because I do. It's more to do with the fact that I have too many lenses and not enough time!
Photos taken with the Tokina 35mm f2.8 Wide-Auto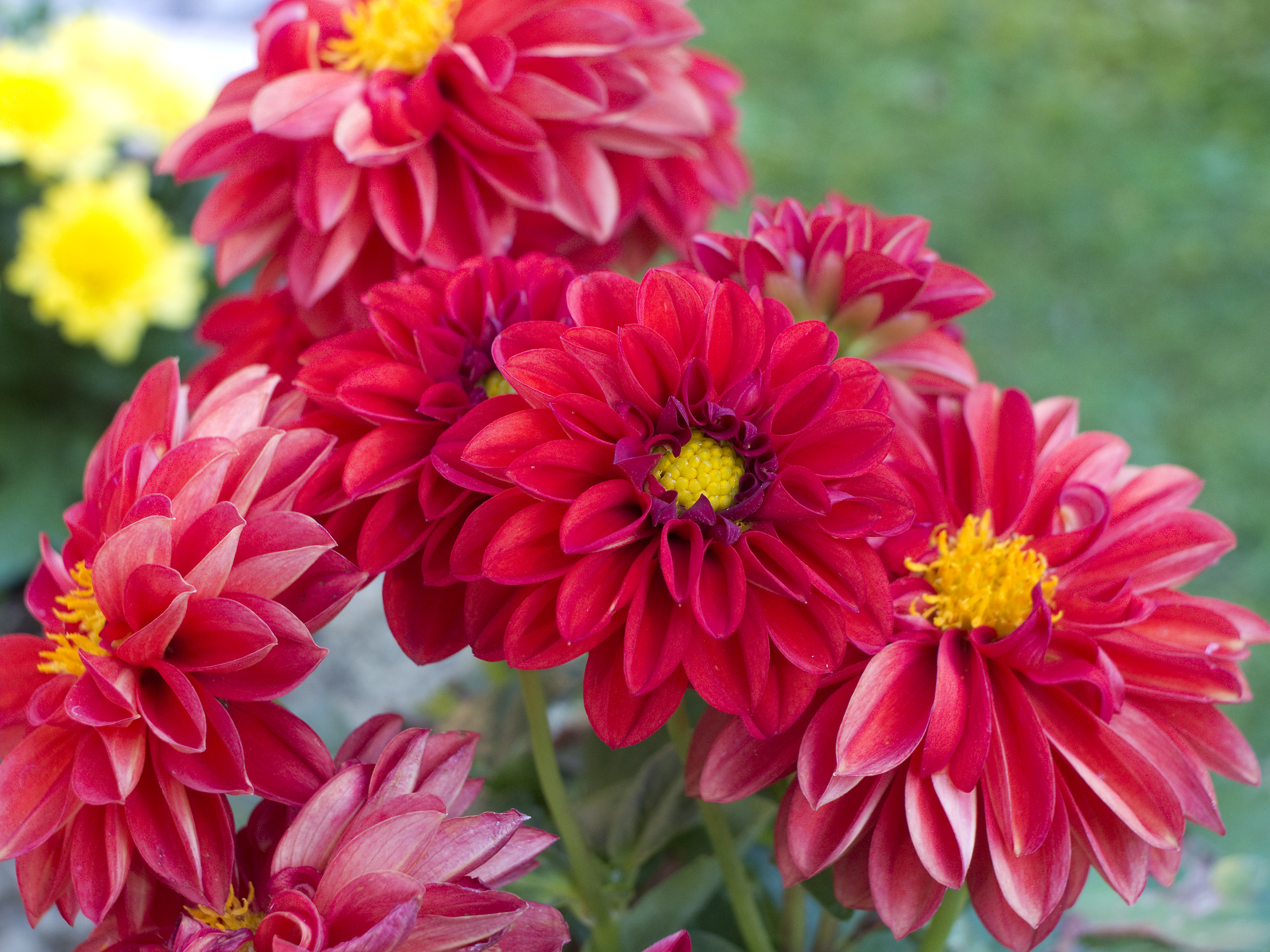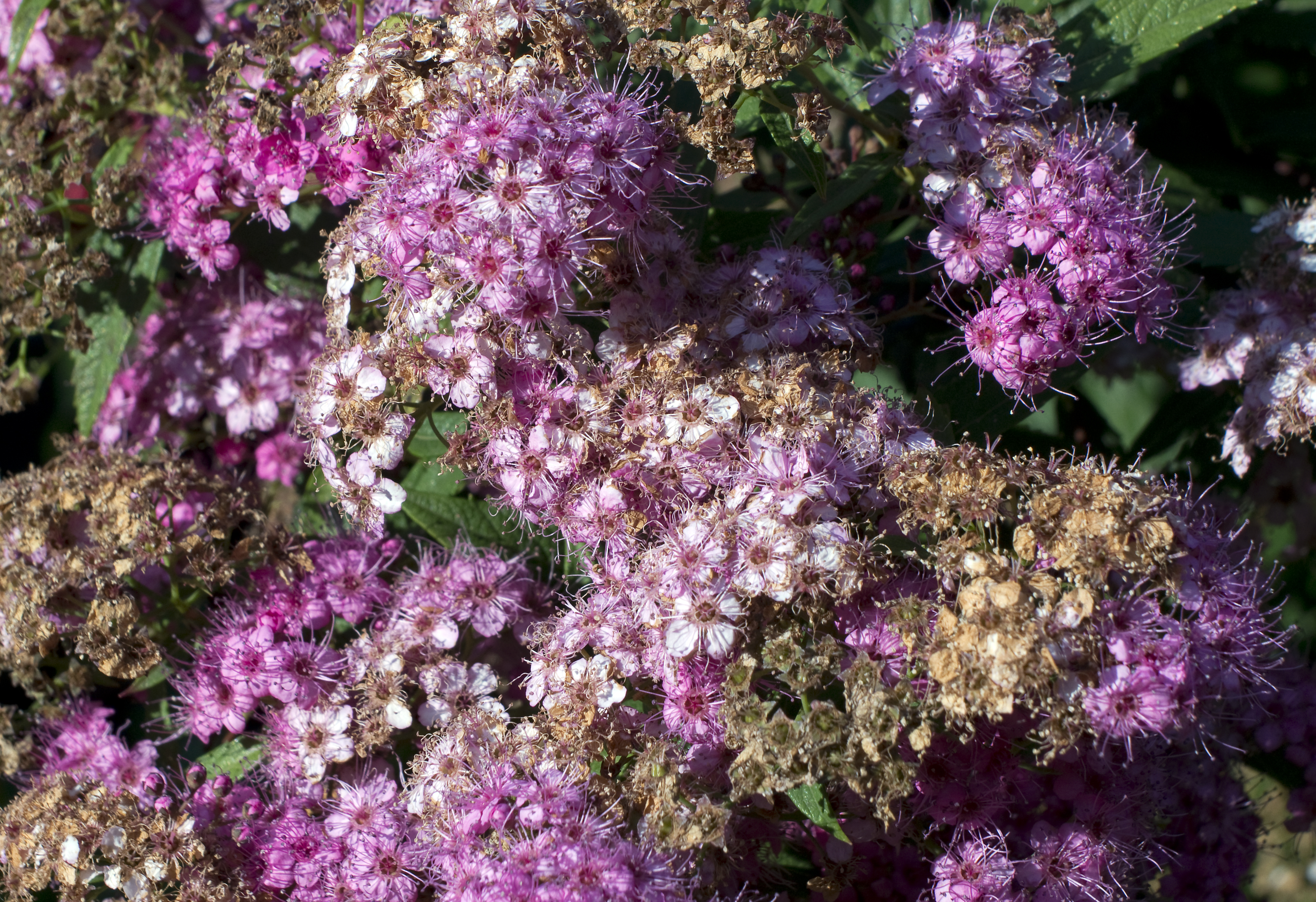 Above are a couple of flower photos taken in the garden. The red in the dahlias really pops with this lens. The second photo is of some flowers on a shrub that I often use to test the sharpness of a lens. I don't know that name of this plant but it's quite pretty and the flowers have very fine stamens so it's a good way to see how sharp an image I can get. In the case of the Tokina 35mm f2.8 Wide-Auto I think this is a sharp lens.
Next we have a couple of butterfly photos, specifically a Small Tortoiseshell (Aglais urticae). Taking photos of butterflies can be quite tricky I find. I am shooting handheld, so I need a fast shutter speed to both avoid camera shake and to capture clearly the insect without movement blur. This involves me having either a high ISO (which I prefer not to do) or keeping the iris open with a wide aperture. This however gives a smaller depth of field, therefore it's common for the butterflies in my photos not to have both wings completely in focus!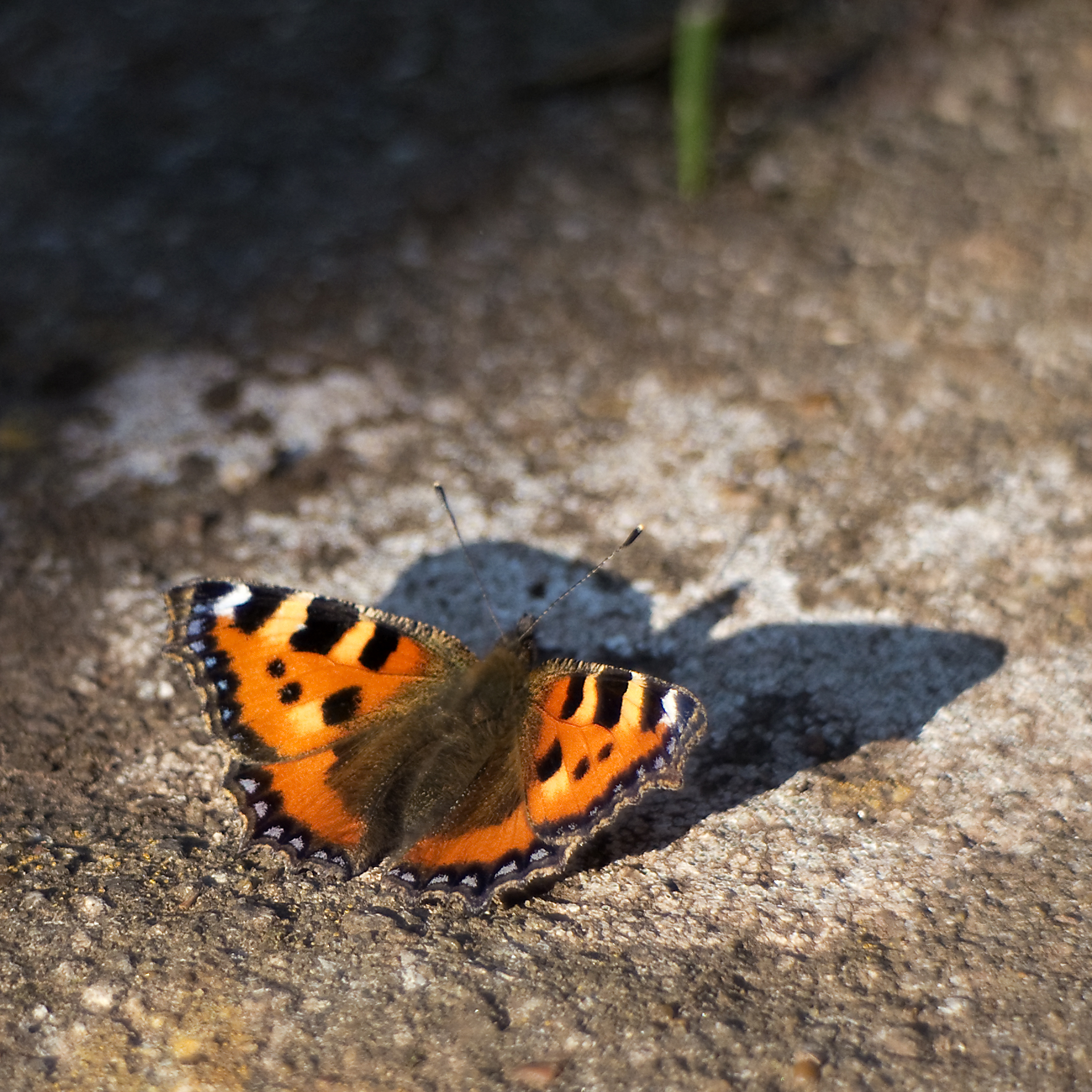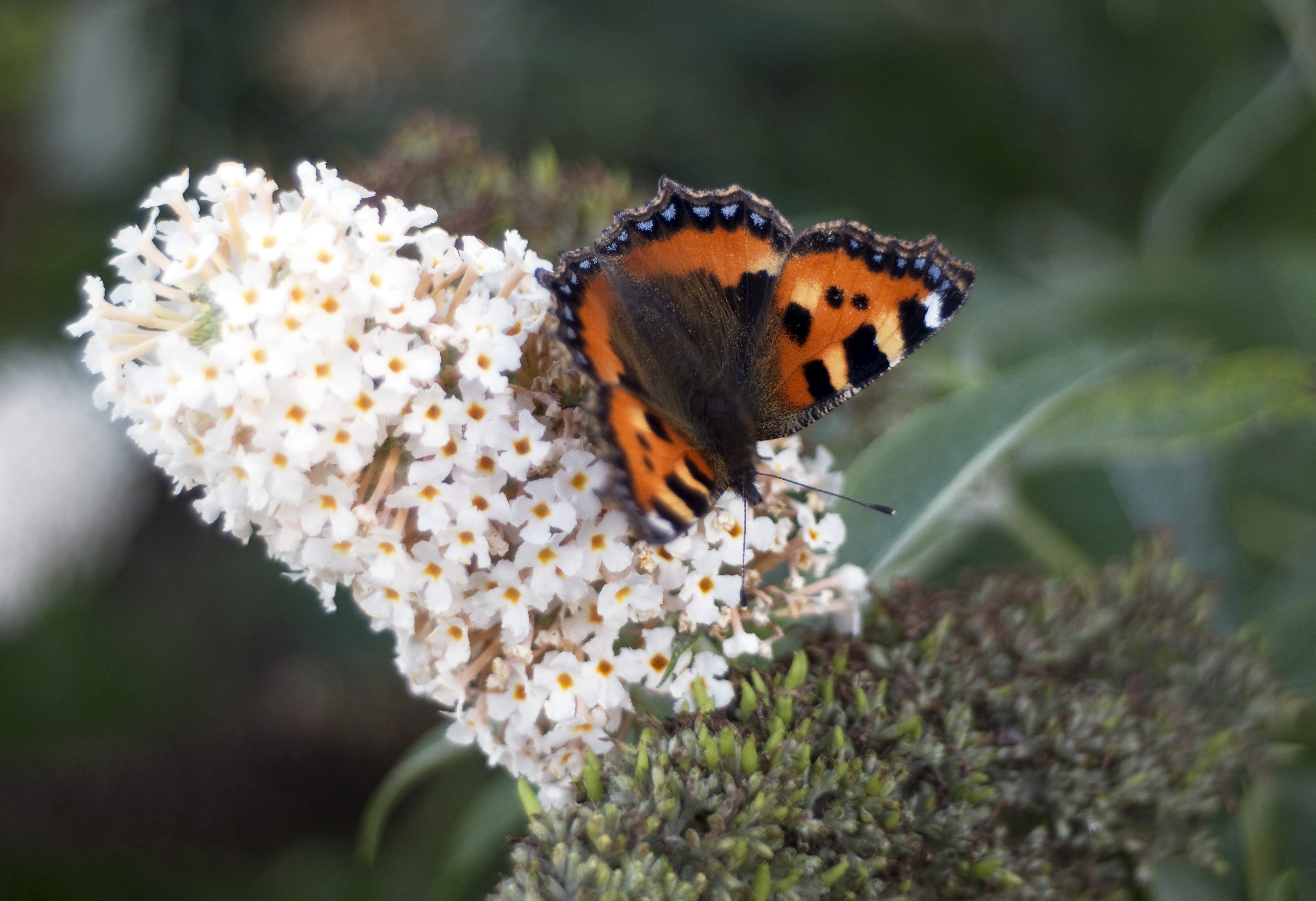 After this I spent a few minutes laying down on the grass to see what kind of bokeh I could get. The sun was shining brightly and I had to shade the lens with my hand, but for a laugh I took a photo without shade and got a very fun lens flare capture!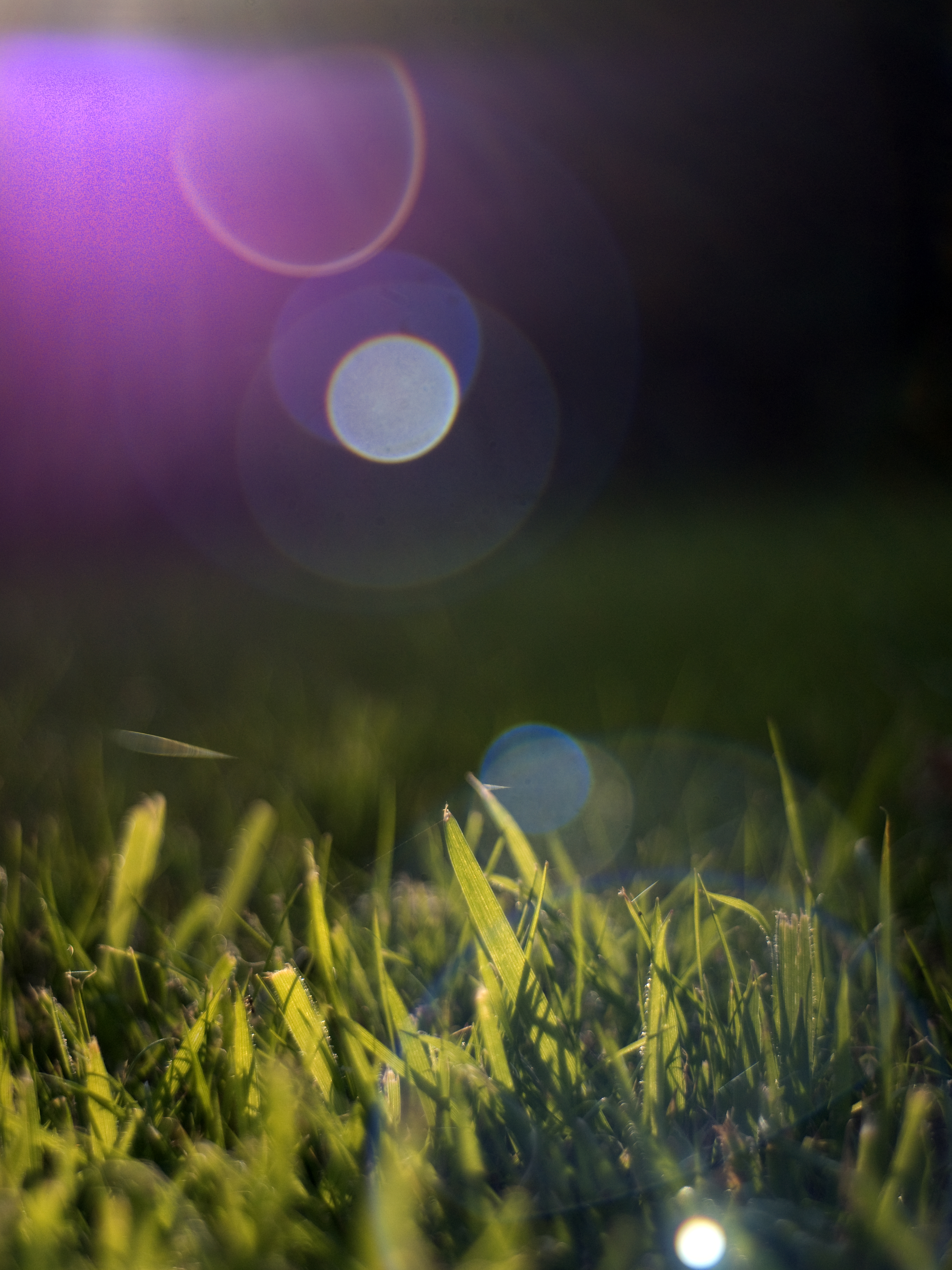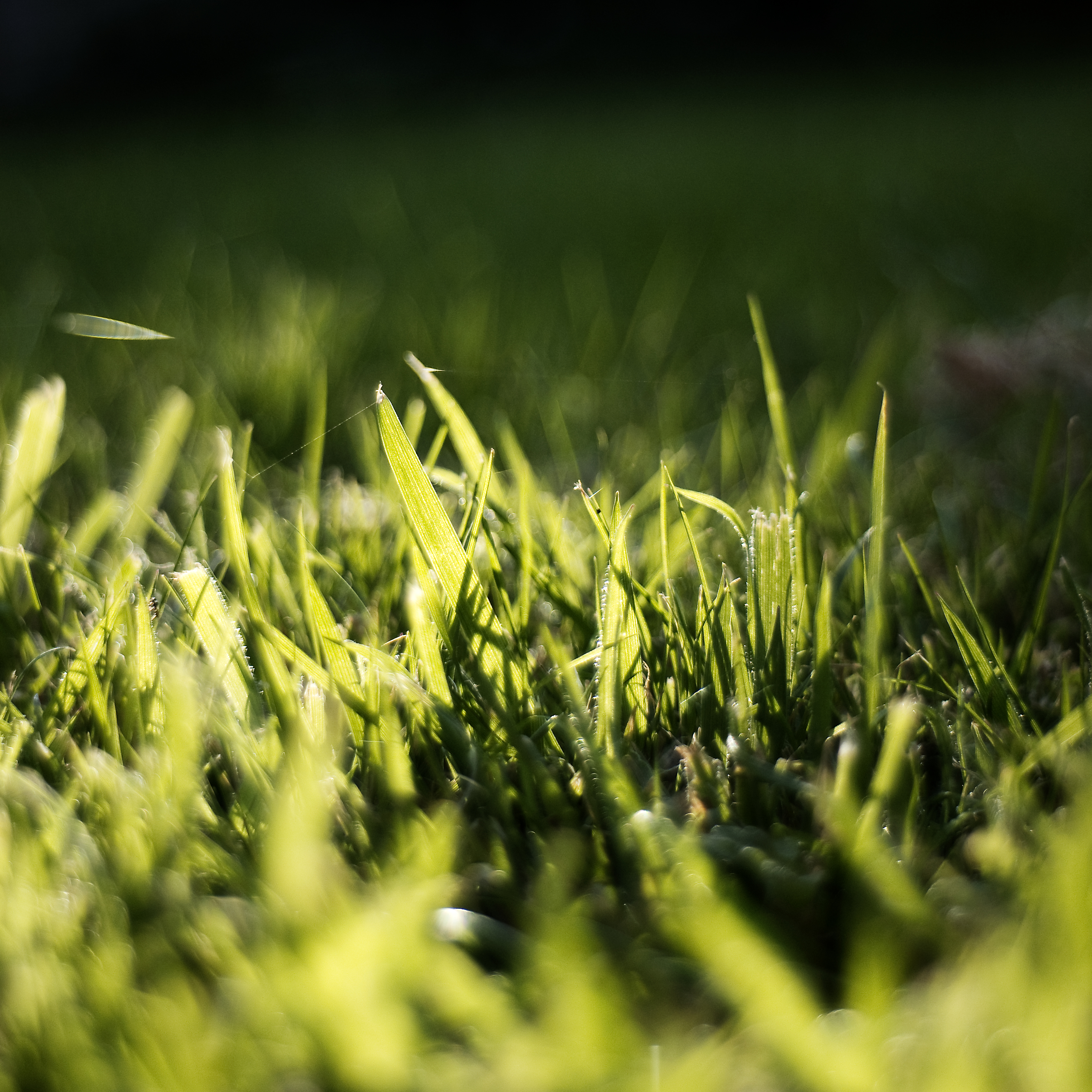 The following two photos give an example of the versatility of this lens. It has quite a short focusing distance so it can be used very close to the subject, or as its intended purpose as a wide angle lens for landscapes. On my M4/3 camera, the crop factor of this lens equates to about 70mm so it's hardly wide angle anymore!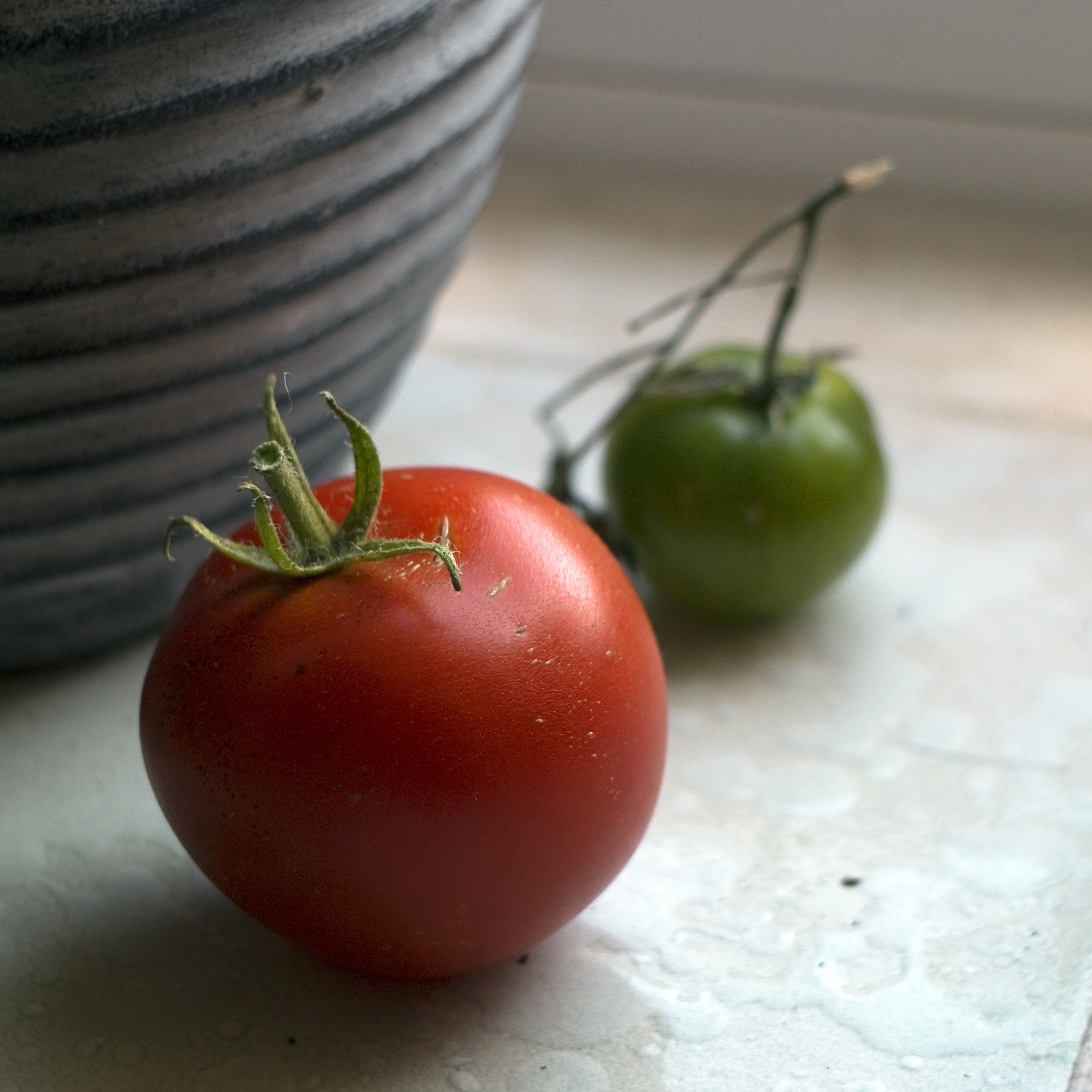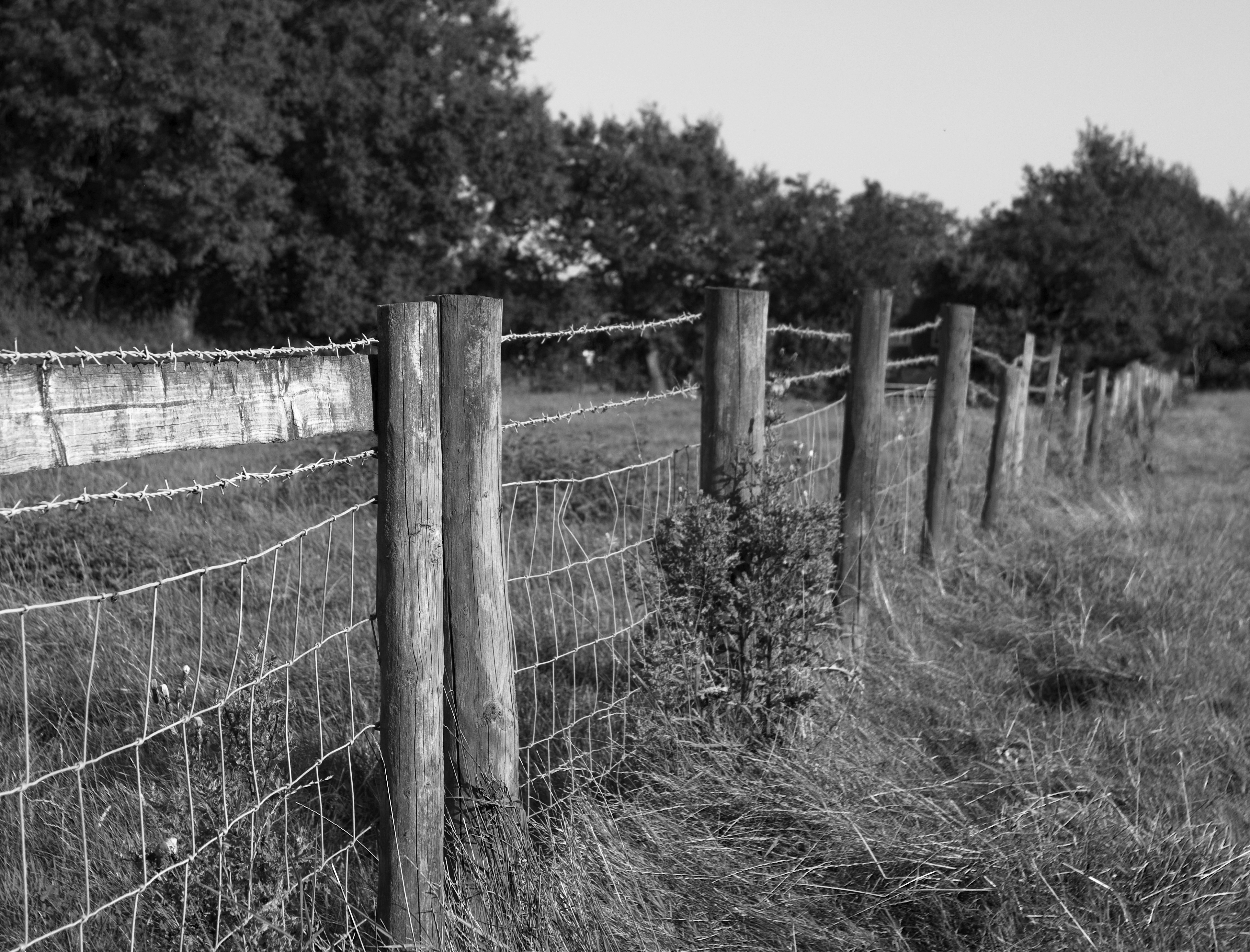 Finally I was very pleased to find that in certain situations this lens can produce a "dream-like" bokeh that older lenses sometimes have which is often lacking in modern lenses. The focus in the photo below isn't really in the right place, but I still like the resulting image due to the background blur. Some people might find that the background here is too fussy but I love it!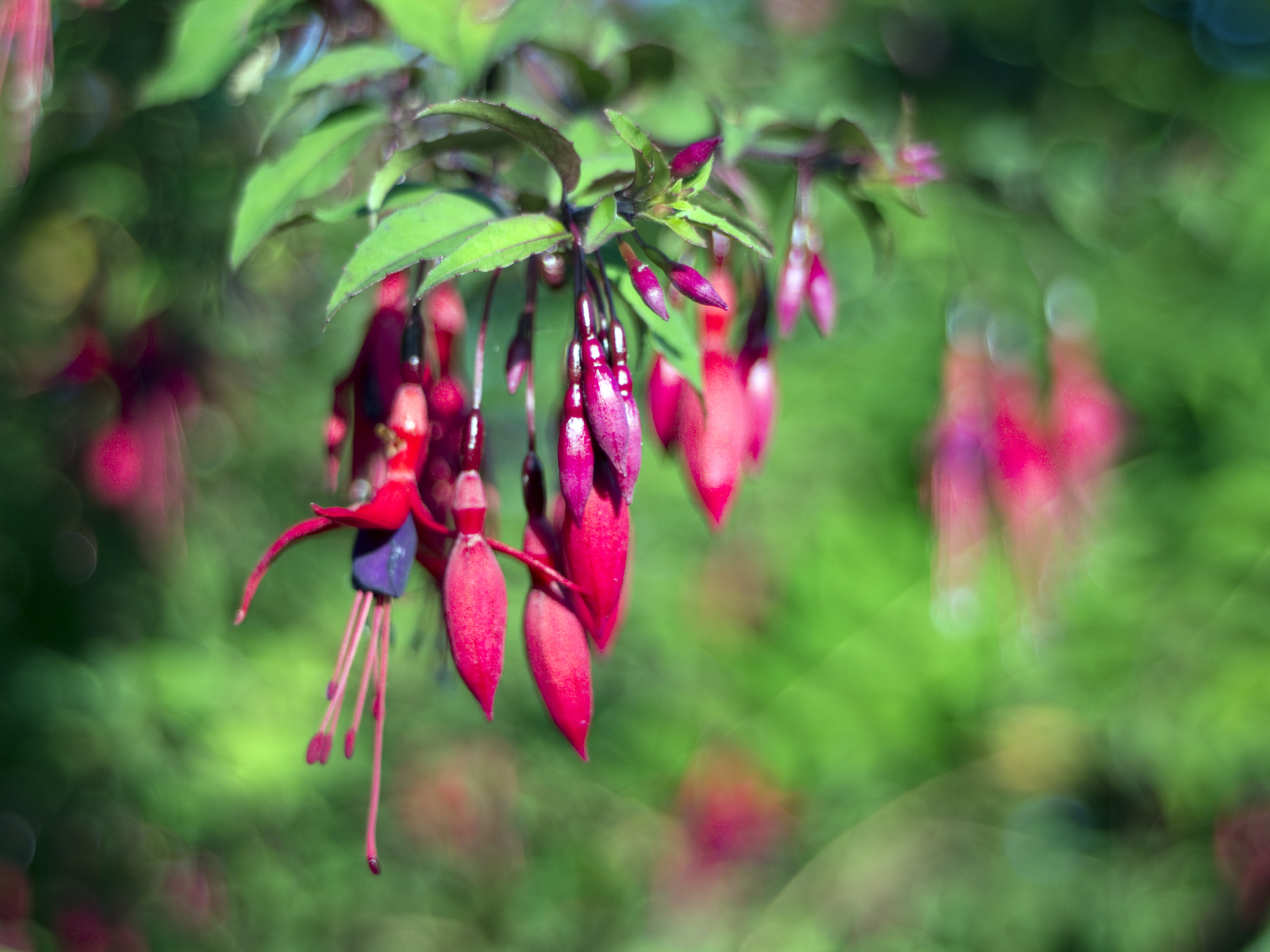 Old lenses on modern cameras
If you're happy to forgo auto focus, older lenses on modern cameras can be a lot of fun and produce some quite lovely images. I'm not a good photographer so my captures above are less than stellar, but in the right hands (yours?) wonderful images can be made. Why not try using old glass on your modern DSLR or mirrorless camera today. Thanks for reading!